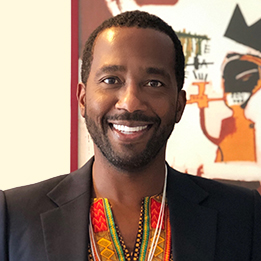 "We offer every client unparalleled professionalism, ease of access, responsiveness and results-oriented legal service."
Miami-based Business and Trademark Attorney Keesonga Gore offers counseling in the areas of business law, trademark law, intellectual property protection, and cannabis consulting.
Attorney Gore's business law practice is focused on representing corporations, small businesses, not-for-profit organizations, artists and entrepreneurs in the areas of corporate formation, corporate governance agreements, purchase and sale agreements, independent contractor agreements, confidentiality and non-disclosure agreements, and other transactional corporate matters.
Attorney Gore counsels and represents clients on a range of federal and international trademark matters, including trademark registration, prosecution and enforcement, trademark registration for the Amazon Brand Registry, trade dress protection, trademark opposition and cancellation proceedings before the U.S. Patent and Trademark Office (USPTO) Trademark Trial and Appeal Board (TTAB), domain name disputes, Cease and Desist letters, and negotiating and preparing intellectual property agreements, including consent agreements, co-existence agreements, trademark assignments, and intellectual property licensing agreements.
Attorney Gore also offers cannabis consulting services to individuals and corporations seeking to navigate the ever-changing landscape of cannabis regulation on the federal and state levels.
EDUCATION
Georgetown University
Law School
Washington, DC (J.D., 2002)
Clark Atlanta University
Atlanta, GA (M.A., 1998)
Hampton University
Hampton, VA (B.A., 1995)