One of the basic principles of trademark law in the United States is that the first party to adopt and
use
a mark has the right to continued, exclusive
use
of that mark in connection with their goods and/or services, and as such, they may prevent others from using the same mark or something similar that may cause confusion among prospective customers. However, the Lanham Trademark Act contains a provision under which an eligible trademark applicant may request issuance of a registration
concurrent
with the registration of a conflicting mark. This is known as a "
concurrent
use
registration."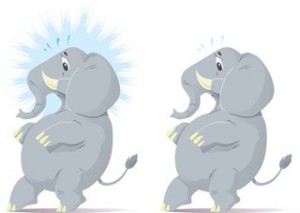 March 17, 2015
Read more

What makes a city a great entrepreneurial hub? What does it take to attract top talent, incubate home grown technologies and launch innovative new ideas into the business stratosphere? These are the kinds of questions considered at
StartUp City: Miami
, hosted by Atlantic Magazine and the Knight Foundation and held at the fantastic New World Center on Miami Beach last week. I keep telling everyone I meet and everyone who asks me "why Miami?..." Miami is on the cusp of becoming the next great American city. We have beautiful weather and the beach, but there's something else truly exciting going on here. In the years since I've called South Florida home, there's a new energy, a buzzing entrepreneurial spirit that's taking hold of the city like never before. Sure, Miami has always had an extremely high concentration of small businesses and entrepreneurship. But this is different. This is 21st century entrepreneu...

What is an Intent-to-Use Trademark Application and is it worth your while (and money) to file one? Trademark owners who are not yet using their trademarks in commerce or who do not have proper specimens showing use of their trademark may file an Intent to Use trademark application with the United States Patent and Trademark Office (USPTO). The Intent-to-Use application is based on Section 1(b) of the Trademark Act. The applicant must include a sworn statement of their bona fide intention to use the mark and must begin actual use of the mark in commerce before the USPTO will allow trademark registration. Once the applicant makes actual use of their mark in commerce, the Applicant must notify the USPTO of such use. An Amendment to Allege Use may be filed any time between the filing date of the application and the date the USPTO approves the mark for publication. If an Amendment to Allege Use is not filed and the ITU mark passes the USPTO Examiner's initial review and publicati...

Selecting the proper corporate entity is the first procedural step when you are ready to start your own business or take over an existing one.   The most appropriate corporate entity for your business depends on the number of owners and their objectives regarding ownership.  There are four types of business entities most commonly used to operate a business. 1. Corporation
 - Profit and Non-Profit 2. Limited Liability Company 3. Sole Proprietorship 4. General Partnership This post considers the Corporation form of corporate organization.
Corporation
There are two types of corporations - profit and not-for-profit.  Both are formed by filing articles of incorporation with the State and are distinguished by the name endings "Inc." "Corp." or "Co."  Corporations are also subject to an occupational license requirement and must apply for a FEIN.  A corporation owned by one person, who is the sole shareholder, director and officer, pr...

When a trademark application is filed with the United States Patent and Trademark Office (USPTO), it is subsequently assigned to an Examining Attorney who reviews the application for errors, omissions or other substantive issues that may bar registration. One of the most common issues that may block your trademark application at the USPTO is a likelihood of confusion with another mark.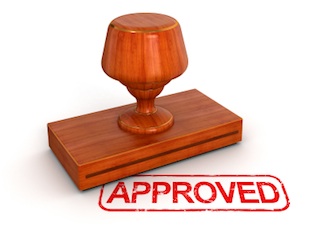 If the Examining Attorney finds that the applied-for trademark is confusingly similar to a registered or pending trademark, he or she will issue an Office Action setting forth the basis for that determination. In short, the Examining Attorney is of the opinion that the trademark sought to be r...

Minott Gore attorney and co-managing partner Serena Minott was recently invited to attend a roundtable dinner hosted by Atlantic Magazine and Bank of America at DB Moderne Bistro in Miami, Florida. The single-table dinner event brought together a small group of leading small business owners and advocates to discuss business trends in Miami, as well as the tools and resources business owners need to succeed in today's competitive economic market. The discussion focused on the tech entrepreneurship boom currently underway in Miami, the challenges of doing business here, and ideas and solutions for change or improvement. Other guests included senior leaders from the Miami small business community - technology entrepreneurs, a private equity attorney, CEOs of national corporations and organizations, venture fund directors, leaders from local chambers of commerce and one member of the press. Attorney Minott practices in the areas of business law, entrepreneurial advising and tradem...

The Law Office of Minott Gore, P.A. was recently ranked as a Top Trademark Law Firm for 2013 by IP Today Magazine. Minott Gore represents clients throughout the United States and internationally on matters of intellectual property law and trademark protection. Co-founding attorneys Keesonga Gore and Serena Minott launched the firm's dedicated trademark and intellectual property website, FlatFeeTrademark.com, in 2008 to serve the needs of small business owners and entrepreneurs looking for affordable trademark registration services from experienced trademark attorneys.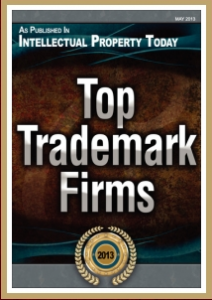 ...

We've written at length about the importance of protecting the value of your intangible business assets, namely your trademark, brand name, logo or slogan. But what about the other intangibles that make your business run? For example, what is a trade secret, and how do you protect them?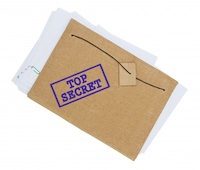 In short, any confidential business information which provides your business a competitive edge may be considered a trade secret. Trade secrets may include manufacturing or industrial secrets, commercial secrets and/or business know how. The unauthorized use of such information by others outside of your business is considered an unfair practice and a violation of the trade secret. Trade secrets may be defined in broad terms and may include sales methods, distribution methods, consumer profiles, advertising strategies, lists of suppliers and clients, recipes, formulations, and ma...

The Law Office of Minott Gore is pleased to announce it has been chosen as the Editor's Choice winner of the 2013 Corporate INTL Magazine Legal Award in the following category: Company Law – Law Firm of the Year in Florida.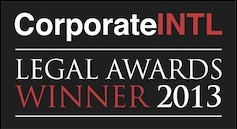 The Corporate INTL Awards recognizes attorneys and law firms who have demonstrated superior client service and legal knowledge. All award winners are chosen through processes of public nominations and detailed research looking at service range, business type, geographical location, how the business operates and the expertise each law firm can offer to clients and companies in their respective practice areas. The firms then are reviewed by an independent awards panel consisting of business leaders, experts in the relevant field of law and the editor of Corporate INTL Magazine. In its fifth consecutive year, th...

At some point during your trademark application process, you may encounter a common trademark enforcement mechanism within the U.S. Patent and Trademark Office (USPTO) system known as a Trademark Opposition. In this article, we consider what is it, how does it work, and what to do if you find yourself on the receiving end of a trademark opposition.
Approximately 3-4 months after your trademark application is filed with the USPTO, it is assigned to an Examining Attorney (Examiner) who is responsible for reviewing the application and determining whether, based on a number of factors and considerations, the mark should be permitted registration.
If the Examining Attorney determines after his or her review that the mark meets all the criteria for registration, and does not conflict with any prior registered marks or pending applications, the Examiner will approve the application for publication in the Trademark Official Gazette, the official weekly publication of the U...