Registering a federal trademark may, at first blush, seem like a fairly straightforward form process. But unbeknownst to many DIYers, the trademark registration process at the U.S. Patent and Trademark Office (USPTO) can be quite long and complicated. There are many areas for errors and bases of refusal. And if your application is filed incorrectly and refused registration, you risk losing your filing fees without obtaining registration.This month, we consider when and why you may need to hire a trademark attorney to guide your trademark process.1. Trademark Law Is More Complicated Than It May Seem. Trademark law is a highly specialized area of the law subject to specific regulations, unique filing requirements and it is strictly enforced by the U.S. Patent and Trademark Office (USPTO). The USPTO employs an army of attorneys who are well-versed in the nuances of trademark law to review every trademark application filed for registration. If the USPTO uses attorn...

Chances are, if you're in business or going into business for yourself, you know where your strong suits lie and your business (or at least your role in it) maximizes your strengths. And unless you are an attorney, or studied law, chances are the legal aspects of your business fall outside your areas of knowledge and expertise. But business law encompasses many areas of your business and is worthy of proper attention, preferably from an experienced business attorney or trademark lawyer who knows the intricacies of organizing a business, managing corporate governance,
protecting intellectual property
under
trademark law
, and negotiating employee contracts and third-party agreements.
October 23, 2014
Read more

A trademark coexistence agreement describes a situation in which two different enterprises use a similar or identical trademark to market a product or service without necessarily interfering with each other's businesses. This is not uncommon. Trademarks are often used by small businesses within a limited geographical area or with a regional customer base. Identical or similar trademarks, when used in connection with the same goods or services, need not lead to conflict or litigation, as long as the trademarks in question continue to perform their main function, namely to distinguish the goods or services for which they are used from those of competitors.The problems start if this distinguishing function no longer works because the businesses for which the trademarks were originally used begin to overlap. Thus, trademarks that happily coexisted at one time may suddenly enter into a conflict. This is particular frustrating where both businesses use their identical trademarks in goo...

Forming a Florida Limited Liability Company
Forming a Florida limited liability company is done by filing articles of organization with the State of Florida Division of Corporations (SUNBIZ). Limited liability companies are distinguished by the name ending "LLC." The owners of a limited liability company are called members. Just as with a corporation, members in a limited liability company do not have personal liability for liabilities that arise in the ordinary course of business. The protection against personal liability provided by a limited liability company is equivalent to that provided by a corporation.
(more…)
...

In cities and states across the country, customers find value in patronizing small businesses where they can support the local commercial ecosystem, establish personal relationships and a sense of community that's often lost when dealing with big box retailers and Fortune 500 companies.The small businesses, on the flip side, realize that while they may not be able to compete with large corporations on pricing, for example, they can compensate by offering more tailored options and personalized service to satisfy their customers.
Hiring a business attorney
is really no different.
Florida small business lawyers
Florida small business lawyers are located in communities close to their clients and can understand the unique issues, obstacles and regulations they may face because chances are the lawyers themselves once had to navigate similar circumstances. Whether it's starting ou...

What makes a city a great entrepreneurial hub? What does it take to attract top talent, incubate home grown technologies and launch innovative new ideas into the business stratosphere? These are the kinds of questions considered at
StartUp City: Miami
, hosted by Atlantic Magazine and the Knight Foundation and held at the fantastic New World Center on Miami Beach last week.I keep telling everyone I meet and everyone who asks me "why Miami?..." Miami is on the cusp of becoming the next great American city. We have beautiful weather and the beach, but there's something else truly exciting going on here. In the years since I've called South Florida home, there's a new energy, a buzzing entrepreneurial spirit that's taking hold of the city like never before. Sure, Miami has always had an extremely high concentration of small businesses and entrepreneurship. But this is different. This is 21st century entrepr...

What is an Intent-to-Use Trademark Application and is it worth your while (and money) to file one?Trademark owners who are not yet using their trademarks in commerce or who do not have proper specimens showing use of their trademark may file an Intent to Use
trademark application
with the United States Patent and Trademark Office (USPTO). The Intent-to-Use application is based on Section 1(b) of the Trademark Act. The applicant must include a sworn statement of their bona fide intention to use the mark and must begin actual use of the mark in commerce before the USPTO will allow trademark registration.Once the applicant makes actual use of their mark in commerce, the Applicant must notify the USPTO of such use. An Amendment to Allege Use may be filed any time between the filing date of the application and the date t...

Selecting the proper corporate entity is the first procedural step when you are ready to start your own business or take over an existing one.   The most appropriate corporate entity for your business depends on the number of owners and their objectives regarding ownership.  There are four types of business entities most commonly used to operate a business in the State of Florida.1. Corporation
 - Profit and Non-Profit 2. Limited Liability Company 3. Sole Proprietorship 4. General PartnershipThis post considers the basics of forming a Florida corporation.
Corporation
There are two types of corporations that one may form in the State of Florida - profit or not-for-profit.  Both are formed by filing articles of incorporation with the Department of State and are distinguished by the name endings "Inc." "Corp." or "Co."  Corporations are also subject to an occupational license requirement and must apply for a FEIN.  A corporatio...

Trademarking basics - when a trademark application is filed with the United States Patent and Trademark Office (USPTO), it is subsequently assigned to an Examining Attorney who reviews the application for errors, omissions or other substantive issues that may bar registration. One of the most common issues that may block your trademark application at the USPTO is a likelihood of confusion with another mark.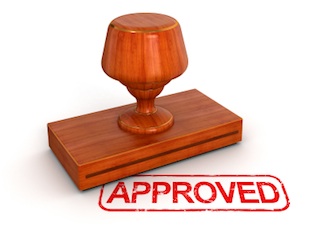 If the Examining Attorney finds that the applied-for trademark is confusingly similar to a registered or pending trademark, he or she will issue an Office Action setting forth the basis for that determination. In short, the Examining Attorney is of the opinion that the trademark sought to ...

Minott Gore attorney and co-managing partner Serena Minott was recently invited to attend a roundtable dinner hosted by Atlantic Magazine and Bank of America at DB Moderne Bistro in Miami, Florida.The single-table dinner event brought together a small group of leading small business owners and advocates to discuss business trends in Miami, as well as the tools and resources business owners need to succeed in today's competitive economic market. The discussion focused on the tech entrepreneurship boom currently underway in Miami, the challenges of doing business here, and ideas and solutions for change or improvement. Other guests included senior leaders from the Miami small business community - technology entrepreneurs, a private equity attorney, CEOs of national corporations and organizations, venture fund directors, leaders from local chambers of commerce and one member of the press.Attorney Minott practices in the areas of business law, entrepreneurial advising and tradem...