Our Guide To Trademark Registration
Considering trademark registration for your brand name or logo design? A federally registered trademark is a valuable asset for your brand portfolio and your company's bottom line. If you are seeking to register a trademark with the United States Patent and Trademark Office (USPTO), the
trademark attorneys
at Flat Fee Trademark, a service provided by
Minott Gore,
have prepared an easy road map of what to expect, how long each step will take and how to maneuver the process as smoothly as possible.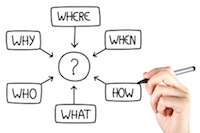 1. Consult with a trademark attorney.
Although you are not ...

There are so many things to think about when you are running a business. Whether you're a seasoned business owner or a start-up entrepreneur, one of the most crucial elements of your long-term success lies in
protecting your intellectual property
. Specifically, your trademark. It's the lifeblood of your company, your brand name, the way people know you exist! A federally registered trademark allows your company to maximize its brand value, and prevents your competitors from using the same mark, or a confusingly similar mark, on their products or services. This month, we consider the importance of
federal trademark registration
. Although a federally registered trademark can greatly enhance the value of a company, many business owners fail to protect their company's name or logo. The trademark process can be confusing a...

It's not unusual for the
U.S. Patent and Trademark Office (USPTO)
to issue Office Actions against trademark applications pending registration. An Office Action is a formal communication from the USPTO requesting more information about the trademark, or stating the Examining
Attorney's
 findings about potential obstacles to registration. Some Office Actions are quite standard and easily remedied, while others are more substantive and may require
legal arguments
and evidence to support your position and justify why your mark should be entitled to registration. This month, we consider some of the most common reasons why the USPTO may issue an Office Action and what you can do to ...

This month, we consider the importance of
trademark registration and brand protection
in an increasingly global market. With the ease and accessibility of Internet e-commerce, it has become much easier for foreign merchants and manufacturers to sell their goods here in the United States and for U.S. companies to do the same overseas. This naturally gives rise to more competition for the same customers and greater importance on protecting your brand in the marketplace. So what are some key considerations for a sound brand protection strategy in the global market? Consider the following:
1. Protect Your Trademark In Relevant Markets
– For most businesses (especially if you're reading this), your most relevant market is the United States.
International ...